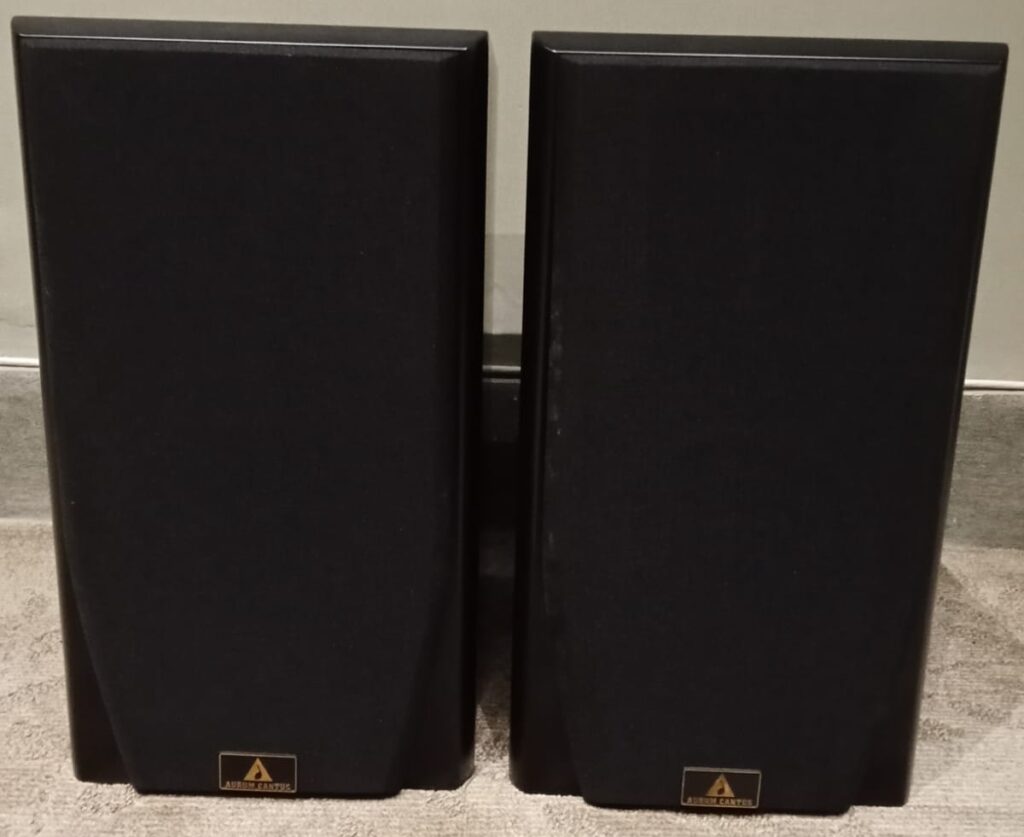 Aurum Cantus 610 is a Book self-speaker.  It is design like 2-way vented box. This speaker has 45Hz-30kHz frequency Response. Aurum Cantus 610 Speaker belonging from top Brands India. This model's sensitivity is 88dB and its impedance of 4 ohms minimum impedance 3.2 ohms. Recommended Power Requirement is that 50-150W.
It has sandwich aluminum ribbon tweeter, model number is APR2.2. The size of aluminum ribbon (LWT); 60mm X8.5mmX0.015mm. This tweeter can handle High Power, it has shielded design and easily field -replaceable for the ribbon. Aurum Cantus 610 speaker model AC165/ DC35F1,1X165mm (6.5") it has Aluminum Frame, the compositecone (PP, carbon and mica), 35mm (1.38″) copper clad aluminum voice coil with flat wire, the special magnet system, 120mm×20mm Y30 Ferrite magnet.
Its crossover Frequency and Crossover's Attenuation Slope is 2600Hz and Woofer – 18dB, Tweeter – 12dB.
High quality MKP capacitors and non-polarized electrolyticcapacitors. Also, high purified OFC inductors and the metal oxide film resistors with military industrial standard.
Supported with OFC cable. The Polyester fiber and the PU foam use as a Damping Material.
2 pcs gold-plated copper connectors use in the Aurum Cantus 610 Book self-speaker. It has High quality MDF cabinet material. The standard finish is Cherry PU matt paint and Rosewood PU matt paint. Its Dimension and weight is that 390mm X 220mm X 310mm (15.35" X8.66" X 12.2") and  12kgs/pc (26.5Ib/pc)